Photo Album
120m Backers Memorial Consolation Gift 2023 sponsored by Geoff Jones Family with Berise Jones, Charlee Vincent, Remi McLellan, Elly Buckholz, Nathan Jason, Josh Fabiani & Nathaniel Scott.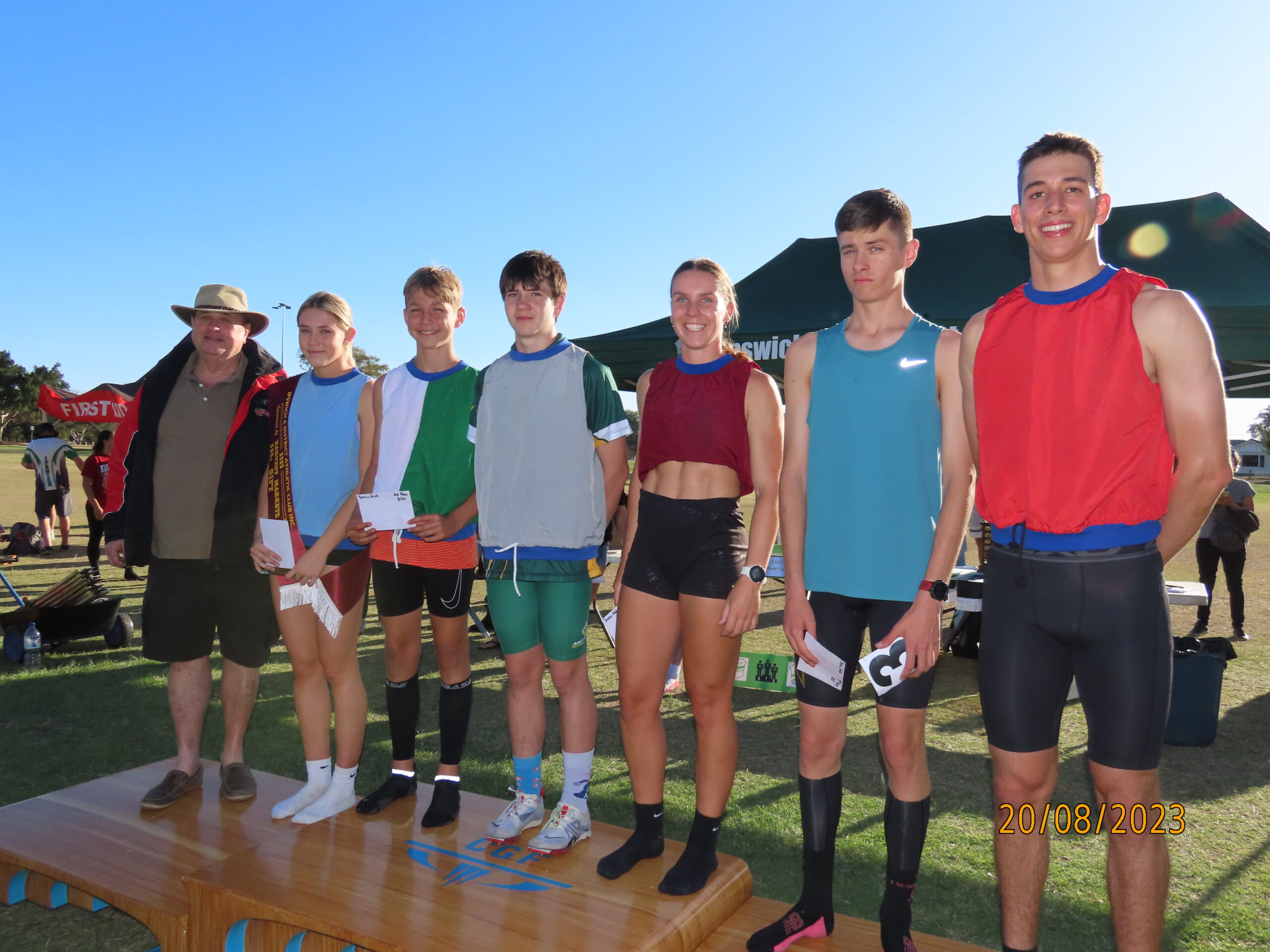 300m Open Gift Placegetters 2023 sponsored by Harvest Markets with Rob Sayle, Zara Richters, Daken Armstrong, Archer Crowley, Stephanie Larkin, Ryan Waters & Josh Fabiani.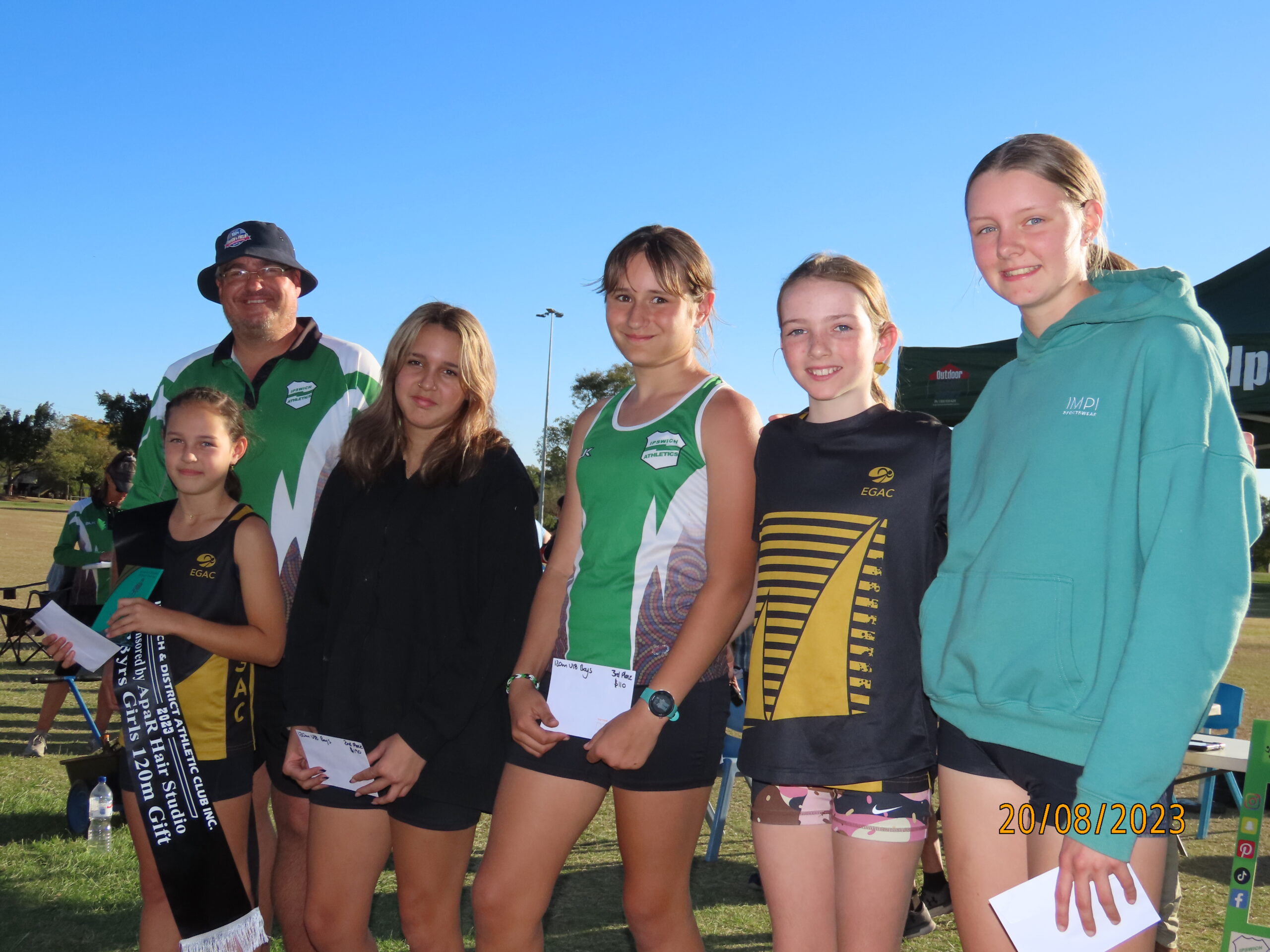 120m U18yrs Girls Placegetters 2023 sponsored by Apar Hair Studio with Mark Sills, Karter Tulloch, Elsie Hobbs, Isla Mawer, Jarrah Plumpton, Olivia Lonton & Tamika Ritchie.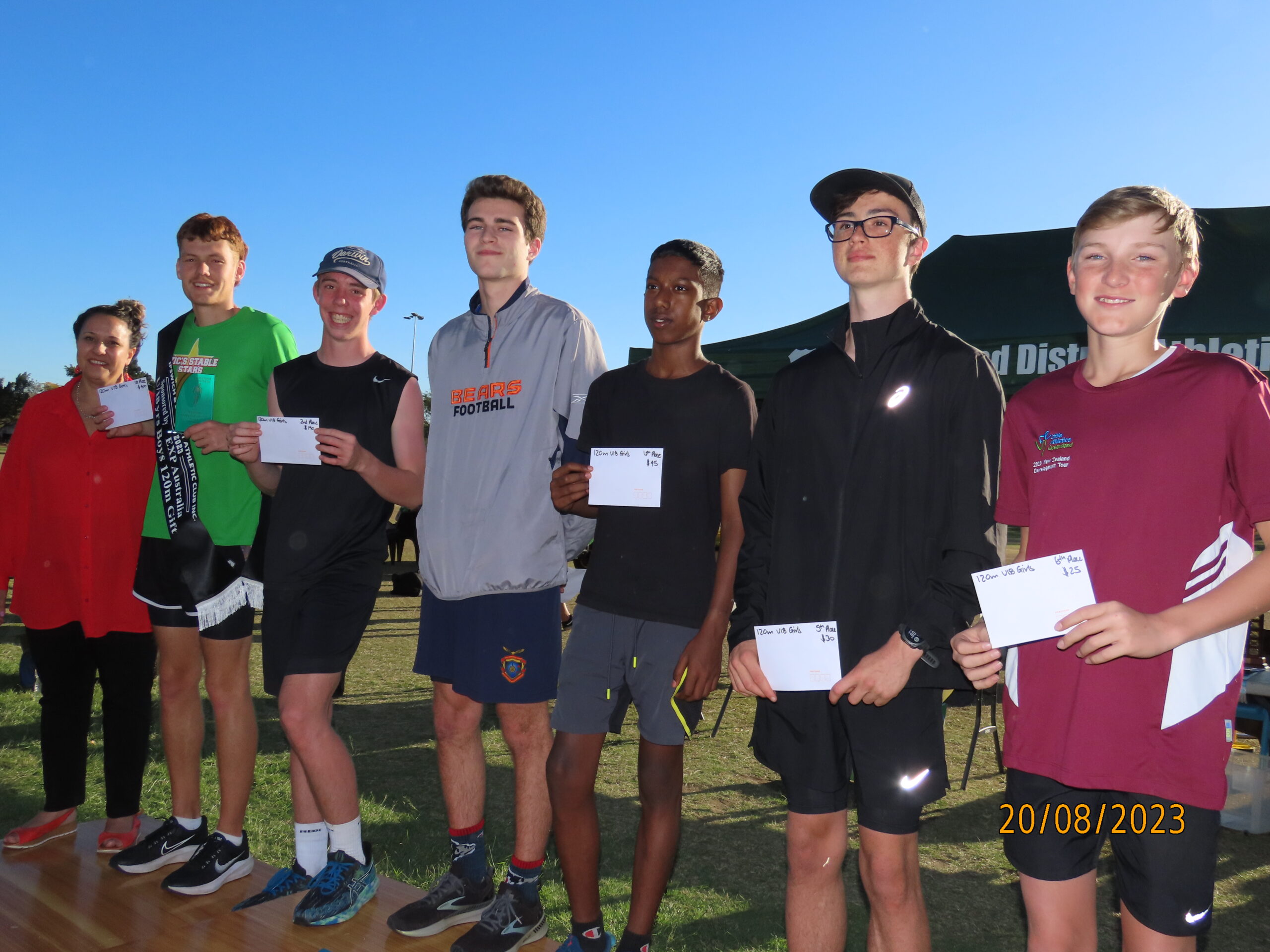 120m U18yrs Boys Placegetters 2023 sponsored by EXP Australia with Rohani, Ethan Platen, Alex Hamilton, Mason Plummer, Sahiru Wickramasinghe, James Culley & Joel Jakimowicz.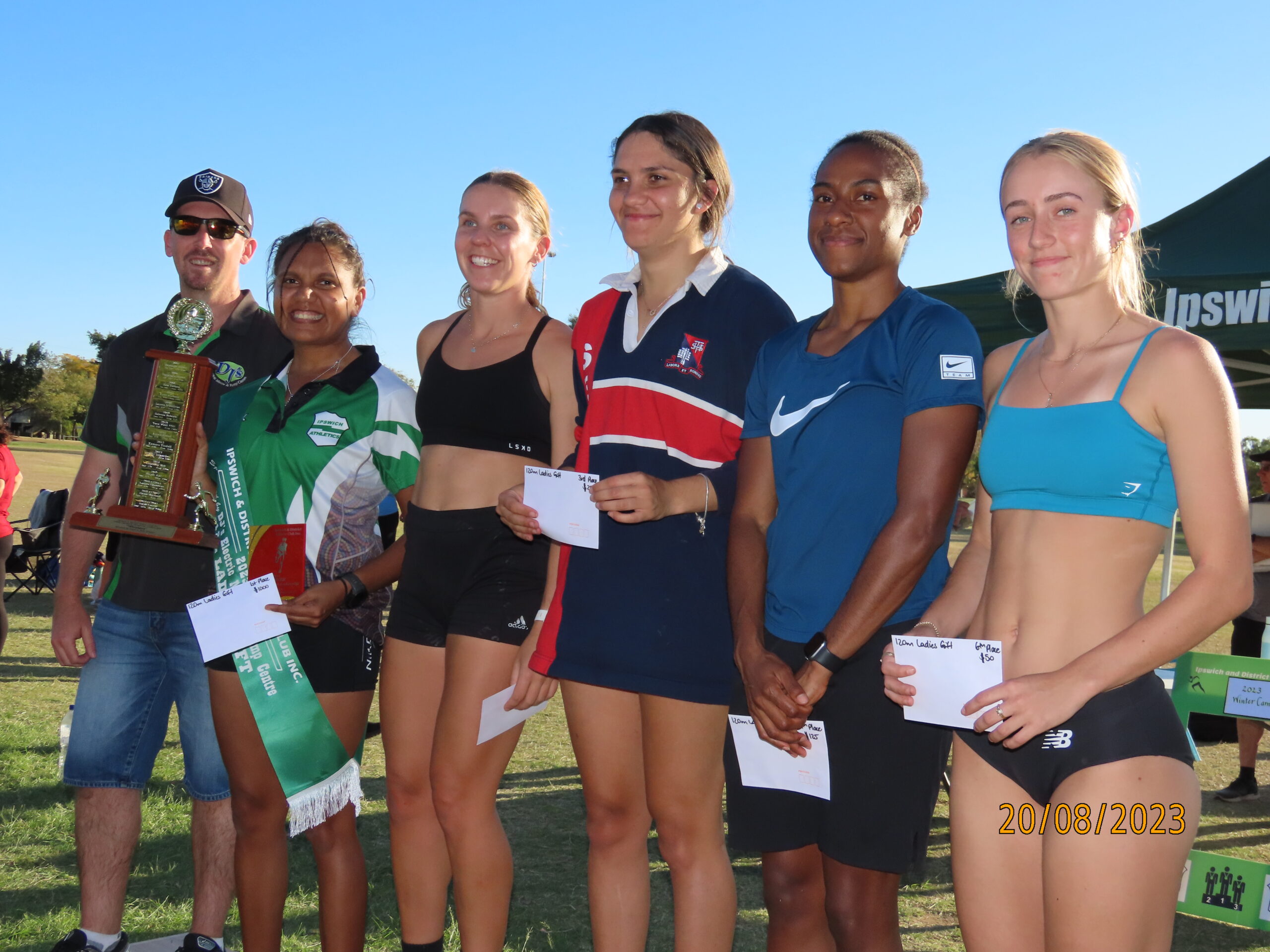 120m Ladies Gift Placegetters 2023 sponsored by DJ'S Electric Motors & Pump Centre with Elliot Dock, Larissa Chambers, Stephanie Larkin, Denika Murray, Adrine Monagi, Monique Hanlon & Liliana Hackett.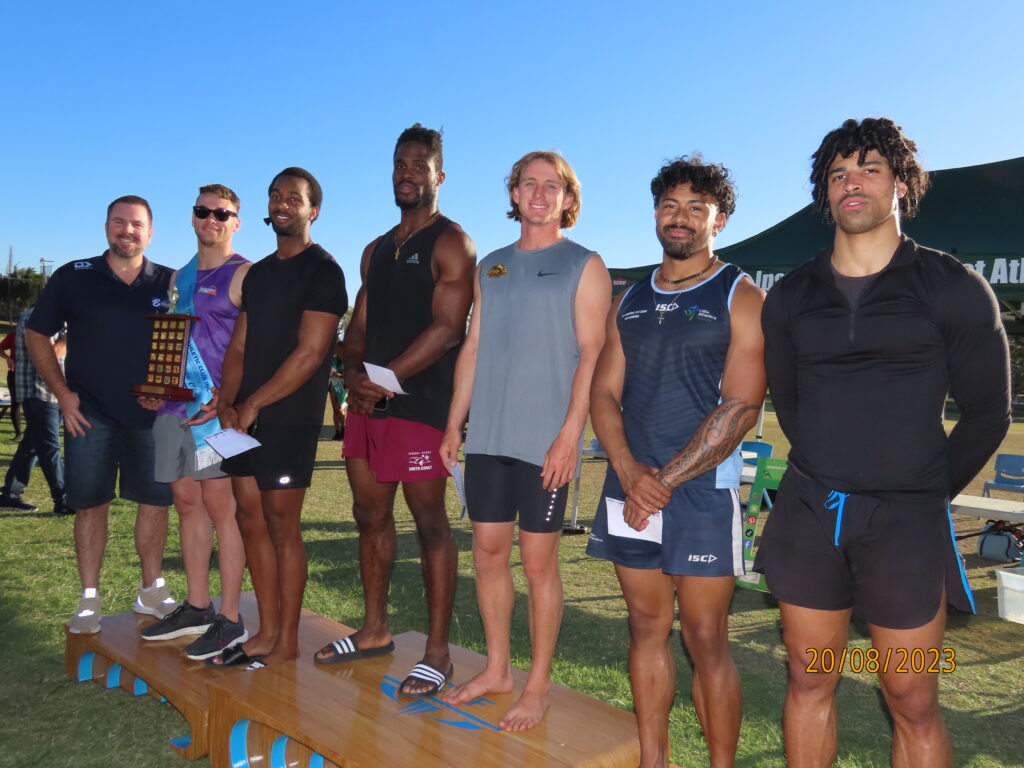 32nd 120m Lightning Gift Place Getters 2023 Sponsored by Brothers League Club with Matt Simonov, Sam McArthur, Prince Jackson, Prosper Nwoko, Kai Thompson, Antonio Vaitohi & Mogammad Smith.
17th 120m Ladies and 32nd 120m Lightning Gift winners of 2023, Larissa Chambers and Sam McArthur.
120m Lightning Gift Winner for 2022, Sam McArthur 1st, Josh Fabiani 2nd, Hayden Shoobridge 3rd with Mayor Teresa Harding and Bruce Duncan president of QAL.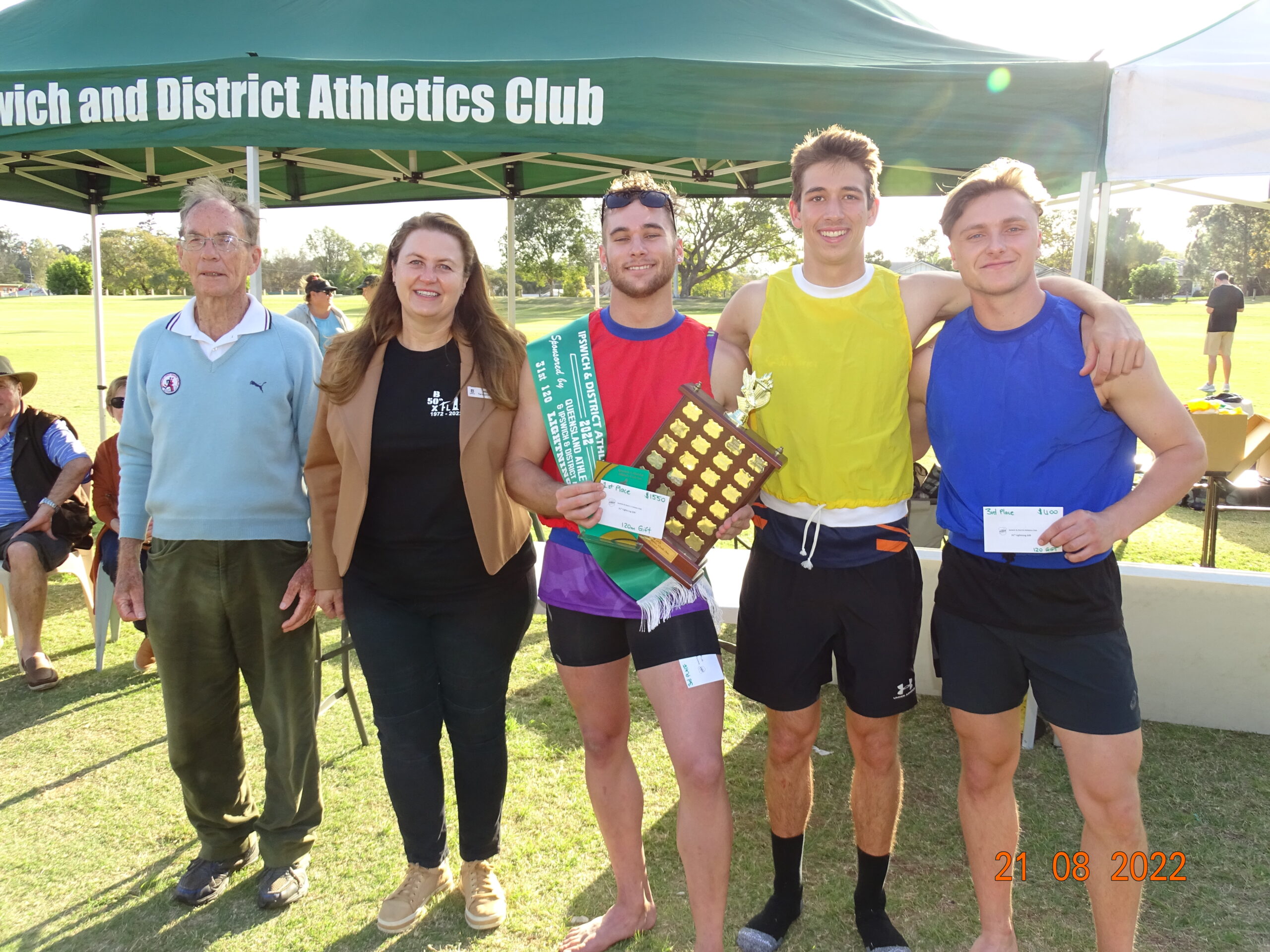 Toby Stolberg & Laylani Va'ai, World Junior Championship Representatives in Cali, Columbia  2022